Weddings Can Be Amazing In The Rain!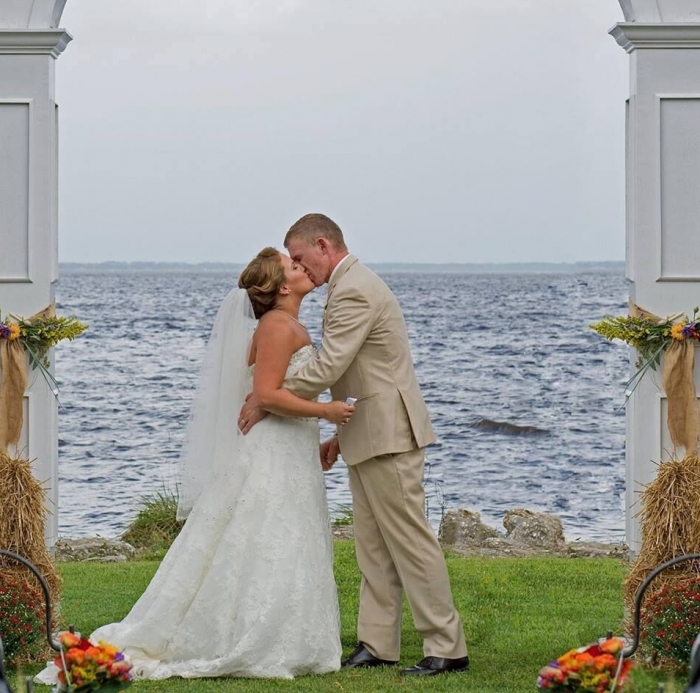 We work with many couples that hope and pray that on their wedding day Mother Nature will bestow on them sunny skies and mild weather. But sometimes, Mother Nature just doesn't want to cooperate! While a soggy wedding day is one of the last things a bride wants to think about, the truth is that the more you PLAN for this situation the happier everyone (including your vendors) will be.
Our best advice for easing inclement weather anxieties is to discuss with each of your vendors what their 'plan B' is in case it rains. Knowing how they handle challenges earlier than later means that you can work together on what 'plan B' looks like at the beginning of the planning process. This way, if it does rain, you'll be mentally prepared for it and know exactly what to do. Even better, your vendors will know what to do and know what you're expecting from them.
Day-of schedules and needs for vendors vary – thus so will their back up plans for uncooperative weather. Having early discussions about this topic and knowing what their action plans are will mean that you're not worrying about your planner, venue, photographer, DJ/entertainment, florist or caterer. You can have peace of mind that everyone is moving forward on a path of smooth and 'no surprise' planning. An additional tip, have your planner include each vendors' 'plan B' details in a back-up itinerary that's shared amongst the vendor team.
When the Flame Catering team is offsite from our banquet venue we're extra diligent in evaluating 'plan B' options. During inclement weather we have a goal of keeping staff dry as well as keeping food out of the elements. Typically we work directly with the venue to cover these details from load-in to load-out. Another activity top of mind for us when the weather doesn't corporate is coordinating the prep or service areas should they be outdoors. Again, venues are instrumental in helping us find back up indoor or covered spaces…however, sometimes the only option is that a tent be brought in to accommodate prep and/or service areas.
Outdoor venues are absolutely wonderful for weddings, we truly believe that so don't be discouraged! In our opinion you have two options when planning an outdoor event. 1 - Book a venue that has a pavilion or already covered area for your guests such as Neuse Breeze Wedding Venue in Havelock, NC. As you can see from the beautiful pictures below taken at that location the rain was no problem for Tyffani and Chase's wedding reception. 2 - Be prepared to rent a tent at the last minute. They are not cheap! Please don't stress yourself out unnecessarily by not already including this line item in your wedding spending plan from the beginning.
Know that if you're using experienced and professional vendors they will have seen and executed many weddings during many different weather scenarios. So don't let fear make you daydream only about a sunny day and not put 'plan B' on paper. In some traditions, rain on the wedding day is considered good luck. And we have to say, we've seen some of the MOST beautiful photography come from wedding days that braved rain, sleet, snow or wind. So should you be blessed with drops from heaven on your wedding day just breath deep, slide into 'plan B' mode and live in the moment that your team has planned for the most amazing wedding day...no matter the weather!