Top Tips for Producing A Fundraiser Event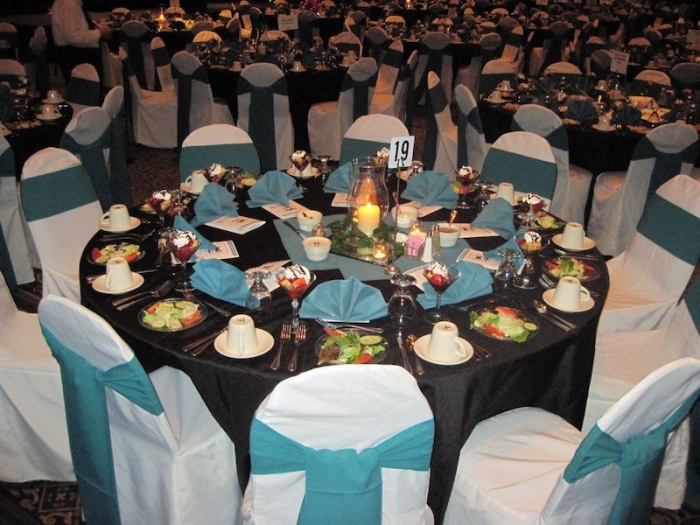 Fundraising events are rewarding to plan as they are typically fun and for a good cause. And while planning these types of events often go as planned, there are times that what you're planning can seem to snag every single bump in the road. Flame Catering and Banquet Center has worked with hundreds of fundraiser event clients over the years. Take it from us, with the right tips and organization you can have the perfect fundraiser each and every time. Here are five tips to get you started on the path to successful planning:
PURPOSE
The first step in planning your fundraising event is to define clearly what the purpose of the event is. You can have the best event in the world but without a clear and concise purpose you are never going to have the focus that a fundraiser needs. Make sure you meet with the host committee, production staff, and any other vendors on your planning team so that everyone has a clear picture of the event and what the organization stands for before you ever start planning.
FUNDRAISING GOALS
Next, determine your goals early on. This does a few things, for starters, it helps to determine what you want to accomplish by hosting this event. Secondly, it helps to shape the way you ultimately approach the fundraiser. Ultimately, your goal should be that the amount of money collected at the event is above the amount spent on expenses producing the event. To accomplish this, it takes clear fundraising goals and a watchful eye on both incoming and outgoing monies. This makes setting your goal and budget early on an important task.
BUDGETING
As with any event, budgeting the proper amount of money to cover expenses (like catering, venue, entertainment, security, decorations, and more) is essential for a successful event. For a fundraising event budgeting is crucial. You can have a great event, that people love attending, but if you do not have the money to pay for it things are going to start to get a bit fuzzy. Having a clear budget can also help to determine how much money you want to raise and how you are open to spending that money as a whole to host the event. Planning your budget early and allowing your vendors access to that information will bring together the best of results. A great example of mindful budgeting is choosing Flame Catering for your event – we not only create delicious foods but we do it at a great price.
MARKETING
Don't forget to tell people about your fundraiser – let them know it's happening! Marketing is a crucial part of any event and a focused marketing campaign can make a huge difference in how much money you ultimately end up raising. With organized marketing efforts you can expect to see more people attending your event and therefore more money coming in for your cause. A great tip is to focus your campaigns on those individuals that you most expect will engage with your cause and come to the event.
THANK YOUS
This is one of the most important parts of any fundraising event...saying 'thank you'. Work with your board, organization and team to determine how you plan on thanking the donors during and following the event. Discuss how you plan on making a real impact on those people that chose to help you make a difference and donate to the cause. Just a few ideas are: you can send out cards post-evenet; you can thank them from the stage during the event; or share with them a small gift of appreciation. Whatever you do, make sure it's heartfelt.
We hope you find these tips helpful. Be sure to connect with Flame Catering when you start planning your next fundraiser event. Our team is experienced in planning all types and all themes of fundraisers – we'd love to help you make your next one great!