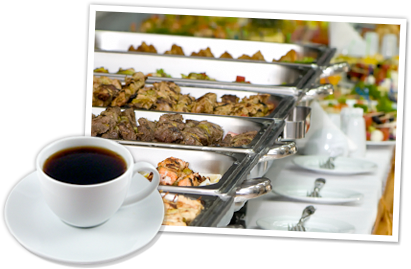 Holiday Brunch
Join us for Chef Smoke's award-winning Holiday Brunch from 11:00 AM to 4:30 PM on Easter, Mother's Day, Father's Day and Thanksgiving! You'll find hand carved Prime Rib, a sauté station, full salad bar and dessert station, as well as a fabulous array of entrees, casseroles and seasonal vegetables.
Holiday Pricing: $29.95 Adults / $12.95 Children (5-11)
Relax with your family and leave the cooking to us!
Reservations are required for all holiday buffets.
Call (252) 633-1193
Join Us For Holiday Brunches
by reservation only
Have an upcoming event? Ask anything... we're happy to help!