Our Favorites In New Bern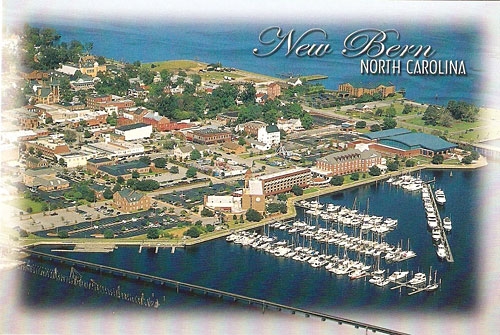 We're proud to have the privilege of living in the beautiful Eastern North Carolina city of New Bern. Small town with big heart – there are always things to see, places to eat and memories to be made. This week we're showing our love for New Bern by sharing with you some of our favorite places to spend our time. Enjoy this fun read...but don't waste any time to get out there and experience New Bern for yourself!
Our Favoriate Spot For Lunch – MORGANS TAVERN
Located in historic downtown area of New Bern, Morgan's Tavern & Grill is famous for their lunch menus and impeccable fast service. Our team claims that their honey glazed croissants are to die for! They also have a great selection of 'surf & turf' menu items for the lunch option that's heartier than your average sandwich.

Our Favorite Spot For Brunch – FLAME CATERING AND BANQUET CENTER
Want to brunch with an award-winner? Well we hate to boast, but our favorite place to get an incredible brunch is our very own Flame Catering and Banquet Center. Enjoy our buffet style brunch with a variety of home cooked food and fresh selections like; carved prime rib with sauté station, full salad bar, Chef Smoke's dessert bar, and so much more!
Our Favorite Local Coffee House – BEAR TOWNE JAVA
Every community needs that spot where you can grab a quick cup of java and for New Bern that's Bear Towne Java! They have so many different coffee beverages, spanning from Frappes and Ice Coffees to selections at their Barista Bar – you'll even find non-coffee drinks like Ghiradelli Hot Cocoa! With so many drink options it can all be overwhelming but we love that their helpful server team is always spot on with answering any questions.
Our Favorite Place To Dance In New Bern – RIVER TOWNE BALLROOM
Our favorite place to dance around New Bern is the beautiful and historic Rivertowne Ballroom. A super fun activity to do as a couple or group. The River Towne Ballroom team prides themselves on 'teaching you to dance, one step at a time!' Learn the fine art of dancing in historic Stanly Hall – built in 1874 as a dance and assembly hall.
Our Favorite Bakery – BAKERS KITCHEN & BAKERY
If you love pastries as much as we do you won't want to miss stopping by the Baker's Kitchen in downtown New Bern. Our team absolutely adores their French Toast...in fact, they're known to have the BEST French Toast in town. All of their bread is fresh and baked daily. They even serve a delicious breakfast menu that can be ordered all day!
Our Favorite Cocktail Lounge – PROHIBITION
Unwinding after a long day, we love to stop by Prohibition for drinks & desserts! A refined cocktail lounge, Prohibition serves a long menu of classic mixed drinks, tasty craft beers, and a has a list of wines that are never-ending. A super secretive (not so much anymore!) place where you can enjoy socializing with good food and good drink.